TANCET 2019 Classes in Chennai
Ascent Education offers TANCET Coaching Classes for TANCET MBA at Velachery in Chennai. TANCET is the entrance exam for seeking admission to pursue MBA and MCA from leading engineering colleges and institutions that are a part of Anna University in Tamilnadu.
We also offer a comprehensive ONLINE course for TANCET MBA. The course has been designed and delivered by TANCET topper and IIM graduates. A combination of Tamil and English has been used to help you grasp concepts with ease.
Class Timings
Duration
Fees
Student Advisor
Phone Number
Mobile Number
Address
Nungambakkam
Dec 2, 2018
Weeekend Course
Only Sundays

Sun: 2 PM to 6 PM

4 months

10,000 + GST
Mr. Muthu
+91 44 4500 8484
+91 96000 48484
Ascent Education

14B/1 Dr Thirumurthy Nagar I Street
Nungambakkam, Chennai.

Opp CA Institute
Near GG Hospital
Velachery
Feb 15, 2019
Weekday
Mon - Wed - Fri

6 PM to 8 PM

2.5 months

9,000 + GST
Mr. Vignesh
+91 44 4500 8484
+91 96000 48484
Ascent Education

II Floor Kanya West Wing
48/1 Velachery Taramani Rd
Velachery, Chennai 42.

Opp to TCS Velachery
Above SBI InTouch
Online Course
Start Now
Always accessible
Anywhere with Internet access

Anytime on a desktop

Till May 31, 2019

7000 + GST
Mr. Muthu
+91 44 4500 8484
+91 96000 48484
Ascent Education

14B/1 Dr Thirumurthy Nagar I Street
Nungambakkam, Chennai.

Opp CA Institute
Near GG Hospital
Integrated
Start Now
Online + Classroom
Nungambakkam Weekends

Online Always


Till May 31, 2019

15,000 + GST
Mr. Muthu
+91 44 4500 8484
+91 96000 48484
Ascent Education

14B/1 Dr Thirumurthy Nagar I Street
Nungambakkam, Chennai.

Opp CA Institute
Near GG Hospital
TANCET Study Material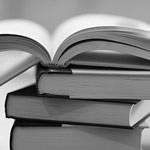 The TANCET correspondence course that Ascent offers provides comprehensive study material that is self explanatory. The course material has been prepared by top B Schools graduates for TANCET MBA.

The TANCET MBA course material covers Quantitative reasoning, Data Sufficiency, Sentence Correction, Reading Comprehension, and Business Decision Making.

In addition, 8 Mock TANCETs based on recent TANCET exams are provided with explanatory answers. Study materials will be despatched in a single packet within 3 working days from the day we receive your order.
Read More